Home
Talk

0
327pages on
this wiki
Featured Article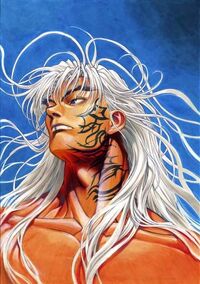 Dark Schneider
is the main protagonist of
Bastard!!
.
Dark Schneider
is the main character of the series Bastard!! and is the most powerful wizard of the series. 15 years before the current timeline, he had an army of wizards and warriors led by "The Riders of Havoc". He was defeated by Lars Ul Metallicana, but used his magic to reincarnate himself into a young boy named Lushe Ren Ren.
Contribute
To write a new article, just enter the article title in the box below.
Synopsis
Dark Schneider, the most powerful wizard in the world, along with his four generals came close to conquoring the entire planet. But after a tough battle, being defeated and lying close to death, Dark Schneider cast a spell to reincarnate into a new body. To prevent Dark Schneider from wreaking havok once again, the high priest of the kingdom, Metalicana, cast a spell to seal him away in the body of his new incarnation. Fifteen years later, Dark Schneider's four generals have gathered together as the Four Riders of Havok, and have begun spreading out, destroying kingdoms. When they attack Metalicana with their army of monsters, they easily breach their defenses. Knowing that the kingdom faces extermination, the high-preist of Meta-Licana declares their only hope for survival is releasing Dark Schneider. But will their greatest enemy help the Kingdom of Metalicana or will he will he let them be destroyed as vengeance for sealing him away?
Featured Image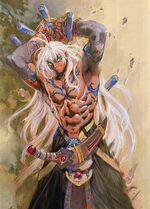 Poll
What do you think of the series so far?